Student Spotlight: Bella McCaughey
"My favorite part about myself is that I'm awesome." Isabella McCaughey, our first Student Spotlight is a current 7th grader at MBMS. She shows happiness and pride every day in her life. She loves to surround herself with people, and she loves to make friends. Isabella can control her emotions more than a lot of people. Every time something gets difficult for her she takes long deep breaths to help her calm down. She does this because she hates when sadness takes over, so she decides to always stay positive and happy.
Isabella's hidden trait is her love and compassion.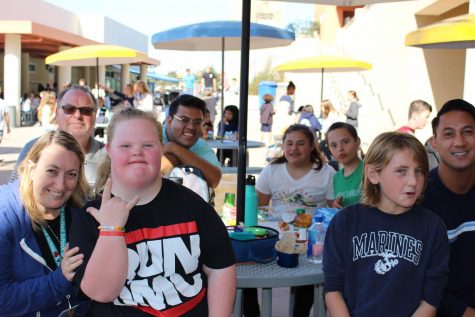 Many people don't know how much she loves her dad. She loves him more than anyone she knows. Isabella strongly believes that he's the best dad ever.
Just like everyone else, Bella struggles in subjects. She doesn't enjoy Math and English. Isabella really loves Ariana Grande, and her favorite song is "Break Up with Your Girlfriend, I'm Bored."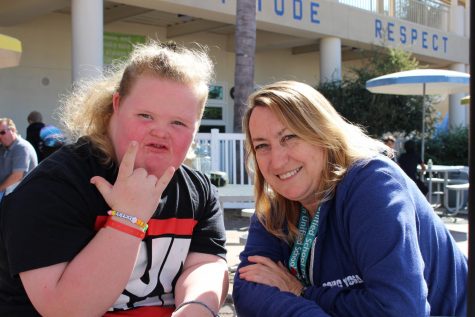 "Bella is really special," Michelle Adams (Bella's assistant) told us. She enjoys how Bella can be so humorous at times and so positive. Isabella is really good with talking to guys, which many girls could learn from. This trait from Bella really shows how her confidence is making her stand out beautifully. She also enjoys the show "Lord Henry" on Netflix. The spectacular thing about Bella that many people envy is that even though English is hard for Bella, she still succeeds and is spectacular in this subject.
When there are challenges, Bella just puts a smile on her face at all times and overcomes it. She knocks down those walls full of challenges and finds a way to succeed. She shows love, compassion, happiness, confidence, and determination. Isabella defines an outstanding human being, which is why we chose Isabella McCaughey proudly as our Student Spotlight this week.
View Comments (2)
About the Contributors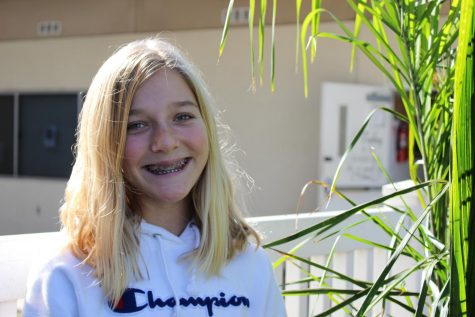 Jenna Brodkin, Staff Writer
You can catch Jenna at In-N-Out getting an amazing burger with her friends. Jenna enjoys to travel to tropical places, like Hawaii. She loves her family...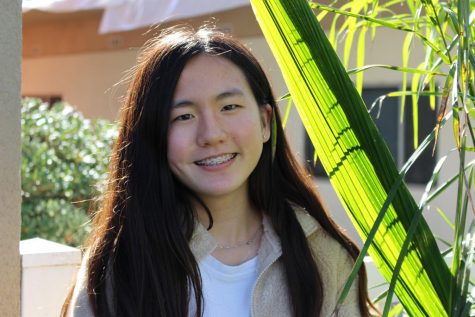 Joylynn Lee, Staff Writer
Joylynn Lee really loves to write. She writes when she needs to calm down, for school, and even just for fun. Writing is one of Joylynn's favorite hobbies,...