Student Spotlight: Emerson Ellis
A seventh grade student at Manhattan Beach Middle School, Emerson is a creative and a very artistic student. When at home, she loves to make her own jewelry and earrings. Emerson says, "My favorite hobby is making jewelry, because it's fun to make it myself." Over the past few months, Emerson has made her very own collection of homemade earrings, necklaces, and bracelets. She likes to make them at home so she can personalize them anyway she wants. To make her own personalized jewelry Emerson will look for fun charms or she will make her own with clay. Emerson loves to make new accessories to wear with outfits that are unique.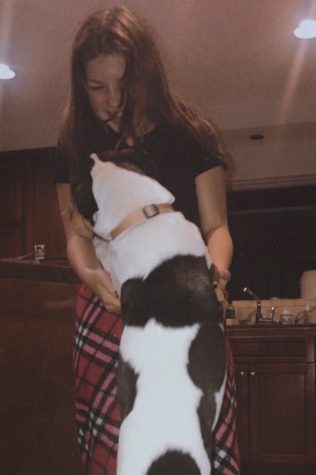 Learning and creating fashion designs has always been something Emerson has been very fond of. She tries to stay busy with all of the fun inspiration she gets. Emerson's favorite saying is, "Love the art in yourself, not yourself in the art." Emerson also enjoys attending fashion design classes. She attended classes throughout the summer. Along with drawing fashion, Emerson likes to try and sew pieces, too.
Along with fashion, Emerson loves her friends and family. When she asked who her favorite role model was, Emerson replied, "My mom because she is a nice person and she does a lot for me and my family." She also loves to go to dinner with friends and family over weekends. As well as a lot of other kids in Manhattan Beach, Emerson loves to go downtown to eat and look through stores.
During quarantine, Emerson loves to stay safe and inside. While spending time inside during Covid and the lockdown earlier in the year, Emerson loves to relax by watching some of her favorite Netflix shows. Emerson's all time favorite show to watch is Hunter X Hunter, a Japanese anime series. While enjoying her show, she loves to have a bowl of fresh popcorn by her side!
View Comments (1)