No More Instagram Likes!
Since 2010, social media platform Instagram has been a place for people of all ages to share photos, make friends, and learn new things. Almost a decade later, the app/website has gained over one billion users, following only Facebook (two billion users) and Youtube (1.9 billion). While it started out as an easygoing platform to interact with others, some users have faced stress and sadness due to the amount of "Likes" their posts get from viewers. The app for some has created a place of comparison and an overall drop in positive mental health, especially in younger users such as middle and high schoolers.
Since July of 2019, Instagram has been testing out the removal of "Likes" in select "users'" posts in countries such as Australia, Canada, Brazil, Ireland, Italy, Japan, and New Zealand, according to Business Insider. Starting mid-November, the platform has also started this experiment in the United States as well. The objective of the change is to make people focus less on comparing themselves to others, and more on the content of what they post. The change isn't permanent for now, but Adam Mosseri, CEO of Instagram, stated at the Wired25 conference that, "We will make decisions that hurt the business if they help people's well-being and health."
In the selected users part of the test, the amount of likes are not visible to followers or others who view the content, but it will be available to the user who posted it. Many "Instagram Influencers" or celebrities are worried that they will be unable to promote content if the 'like' feature is taken away, but some are forgetting that comments and followers will not go away, which also is an element in their fame.
Then again, who knows? Maybe this new feature is just what we need to cut down on stress and anxiety in our lives.
Leave a Comment
About the Contributor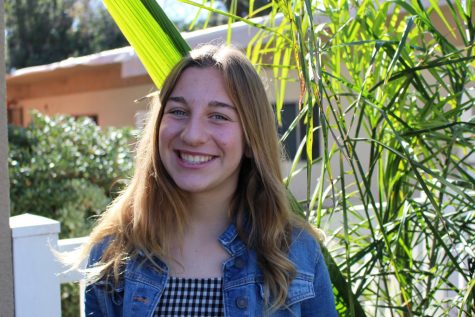 Lily Stern, Editor
On an average day, chances are you'll find Lily at home, baking, procrastinating homework that's due the next day, or binge-watching all 15 seasons...