L.A. Fires
There are several fires near Los Angeles county right now, and they are affecting people all over LA. According to CNN, over 200,000 people including basketball star Lebron James have been evacuated from their homes because of these fires. Not only have people evacuated their homes, but universities and schools have been evacuated as well. The fires are still burning and over 200 homes have been destroyed.
Due to all of the evacuations, many people have been displaced and are looking for somewhere to stay. Thousands of people are fleeing to shelters that are now being overcrowded because of the significance of the fires. These fires are affecting people's health because of the poor air quality and overcrowded shelters as well.
Not only have people been kicked out of their homes, but schools are also being affected. MBMS was deeply affected in the last few weeks because of the poor air quality. P.E. teachers have to give up their teaching time with their students because of the air. Students are also not allowed to participate in P.E which is sad for some students that love the class. Recently, our halloween was modified at school because of these fires. As you probably know, all of the MBMS students were required to be indoors during lunch on Halloween. Many children were not able to do all of the activities they would have liked to do on this holiday because of these monstrous fires. In conclusion, the fires are affecting students and families for the worse in the Los Angeles area.
Leave a Comment
About the Contributor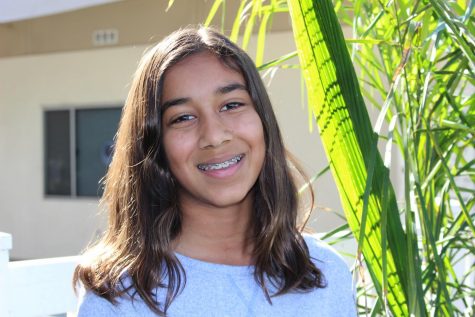 Malini Aggarwal, Editor
A professional Netflix binge watcher and sleeper, Malini can let her procrastination get the best of her. Although she loves to stay in bed, she is a very...