Sebastian's Perspective
My name is Sebastian and I'm in eighth grade. I like having school at home because I like to work at home with my family. It's fun, but I miss going to school with all my friends and being with the teachers at school. I miss using the computer at school because it has Pix Writer, which is an app where I can write on my own. Another thing I like is Adaptive Physical Education (APE) at school because my teacher, Ms. Emily played the best music. I also used to sit in my wheelchair for APE and it was less work and easy. I don't like APE online because it's harder and everyone is unmuted and too loud.
I enjoy being out of my wheelchair. Students are surprised when they see me out of my wheelchair. People are surprised when they see that I can walk, but I can do so much more. Have you seen me at Begg pool? Maybe you've seen me there when it's hot in the summer. In the winter, I go to Mammoth because I love to ski; it's so much fun.
When I was little, I learned to ski using a bi-ski: a safety seat attached to skis. It feels like you're driving a really fast race car. With lots of practice, now I can ski more independently while I'm tethered to an instructor.
During quarantine, I have been learning to boogie board at the beach. I also ride horses at Ride to Fly in Palos Verde. This summer, my family went on a trip to Yosemite. I had so much fun rock climbing and swimming at Sentinel Beach and Tenaya Lake. Besides these quarantine activities, I have been watching a lot of movies to relax.
More things I've been doing are reading books and riding my bike and scooter around town. Even though I don't like big crowds, I went to a Black Lives Matter protest. Sometimes I don't mind big crowds. I miss going out. I miss going to the pool, my favorite local restaurant, 900, and the Arclight because I love to watch movies. I am excited about going back to school because I know we are all restless with the pandemic and social distance learning. Although I'm shy and nervous meeting new people, I'm excited to make new friends and talk about movie soundtracks. It'll be fun to see you all at school again. I'm excited to show you my point of view.
View Comments (20)
About the Contributor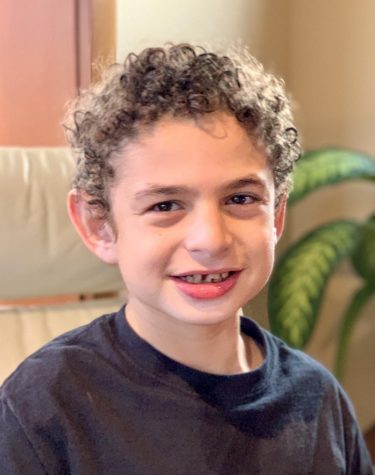 Sebastian Baum, Staff Writer
Sebastian Baum likes lots of things. Some of his favorite things to do are swimming, skiing, horseback riding, and watching movies. He loves to watch movies...