The Impacts Of COVID-19 at MBMS
2020 has been full of surprises. One of the biggest is the COVID-19 pandemic. COVID-19 is a virus caused by the SARS-CoV-2 coronavirus. It mainly affects elderly people and people with underlying health conditions but it can affect anyone. According to the CDC, it is thought to spread primarily through close contact with other people via respiratory droplets in the air.
COVID-19 is thought to have originated in China and it hit the United States in January 2020. As of October 8, 2020 the US has had more than 7.5 million cases and over 211,000 people have died from the virus. In LA County, there have been 261,446 cases and 6,336 reported deaths as of September 21, 2020; in Manhattan Beach there have been 354 cases and 5 deaths.
On March 13, 2020, all MBUSD schools switched to online distance learning due to the COVID-19 threat. Superintendent Dr. Mike Matthews announced that schools would hopefully reopen after Spring Break on April 14th. Unfortunately, that did not happen. Students remained in distance learning through the end of the school year and are still in distance learning today.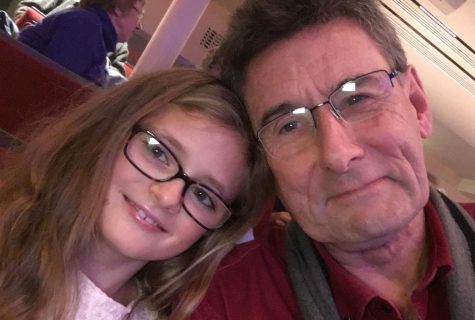 One MBMS student, 7th grader Ava Urquhart, has had a unique experience with COVID-19. Ava is originally from Scotland and moved here in the fourth grade. When COVID hit, Ava said, "My family knew it was going to be serious. We decided that the best thing to do was to go back to my home country of Scotland while we still could. We wanted to go make sure my Granda [grandfather] was okay and that the rest of my extended family was okay."
They were concerned about her grandfather because he had contracted COVID-19 in March. When he contracted the virus, Ava was very scared. "I remember FaceTiming him when he was a little better. I had NEVER seen him the way he was when he had COVID-19. He is usually very fit and loves playing with all of the grandkids, but when I saw him he was very weak and was laying down in his bed. He had a horrible cough that lasted a very long time after he had recovered from the virus." She has always been very close to her grandfather and when she saw him in that condition she was terrified. "I remember him telling me how hard it was for him to go up the stairs with the virus."
In Scotland, Ava's grandpa, John Lamont, was exhibiting symptoms of COVID-19 which he described as, "…a consistent nasty dry cough for 12 days, a high fever, and a very fast heart rate for 3 hours at the worst part of the disease, about 160 beats per minute."
His experience with COVID-19 was not an easy one. "Pretty nasty," he said. "Ten days of high fever and a hacking cough. Then, after 10 days, my temperature jumped and my heart rate became very fast. Ambulance arrived at 3am and took me to the hospital, where I had lots of tests which showed I was positive for COVID-19, some 'hazing,' a Covid 19 infection in my lung and a dangerously high heart rate." He says, "The scariest part about it was that the doctors said that they had no drugs or medication that would help me, so they just had to send me home. The best thing was that a couple of days after being in the hospital, I began to feel better and gradually became healthy again."
Ava's grandfather is doing better these days. "I am one of the lucky old Crumblies, who apart from being pretty tired for a few weeks, managed to fully recover and am now back to full fitness!" he says.
Ava and her family returned to the United States the week before school started and she is now distance learning along with the rest of MBMS and MBUSD students. According to the state of California, students may return to campus for in person learning only when LA county has been off of the widespread state watchlist for two weeks. In order to get off the widespread watchlist, LA County must have less than seven new cases per day per 100,000 residents, or less than an 8% test positivity rate .
View Comments (1)
About the Contributor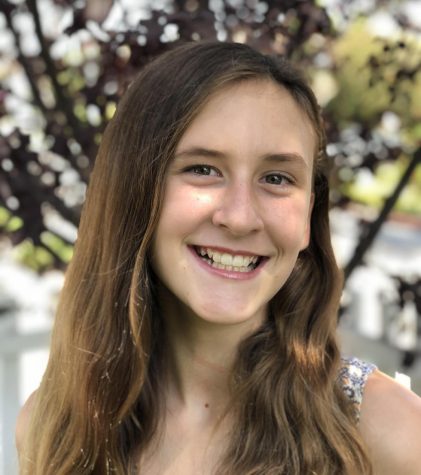 Paige Gilmer, Staff Writer
Paige Gilmer is a 7th grade student at MBMS. Paige enjoys playing volleyball and loves riding horses! You can usually find her hanging out with friends...