Redondo Beach Blvd. Bike Access Renovation
Across the South Bay, teens use e-bikes to take them to school, to town, or to their extracurricular activities. About 66.5 percent of South Bay residents either walk or drive to get to their destination, according to the Metro Active Transport Program. While drivers of the South Bay have become accustomed over the years to the bikers and walkers, there have still been a high number of accidents. To help cease this problem, the Metro Active Transport Program (MATP) is funding a project to make more accessible bike lanes on Redondo Beach Boulevard and provide "Measure M funding for active transportation improvements in LA County," according to a MATP flier.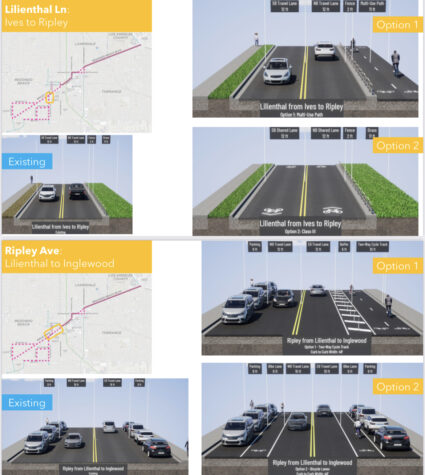 The project will "improve walking and biking opportunities in the cities of Redondo Beach and Lawndale and the unincorporated Los Angeles County community of El Camino Village" according to the MATP. The streets, along with Redondo Beach Boulevard, that are being renovated are Inglewood Ave, Grant Ave, Kingsdale Ave, Artesia Boulevard and Flagler Lane. Streets such as Ripley Ave on the west to Dominguez Channel Greenway on the east are also being renovated. The renovations will connect walkers and bikes to a series of parks, schools, malls, transportation centers and neighborhoods.
The timeline of this project is about three years. In 2022, the Metro Active Transport Program started up the project, gathered input and identified issues with their plan. To gather feedback, MATP created a survey about South Bay transportation. However, their plan was unsuccessful in gathering a younger demographic's opinion. To fix this problem, the MATP project manager, Minique Chen, and her team presented their ideas at one of the BCHD Youth Advisory Council meetings. The Youth Advisory Council is a group of middle school and high school teens dedicated to solving youth problems in the South Bay. During one of their meetings, a slides presentation was given out explaining the concept of the project to get teen feedback. After collecting their data, the MATP plans to share final concepts and solicit final thoughts, before estimating the conceptual engineering and cost of the project throughout the summer of 2023 to spring of 2024. The project is due to be finished in around two years, with final design and construction in 2024 to 2025. The budget for this project is around 6.6 million dollars and will entirely be used to create comfortable bikeways, sidewalks, ending traffic safety concerns, etc.
The reason why these improvements are being made are for the health and safety of residents of the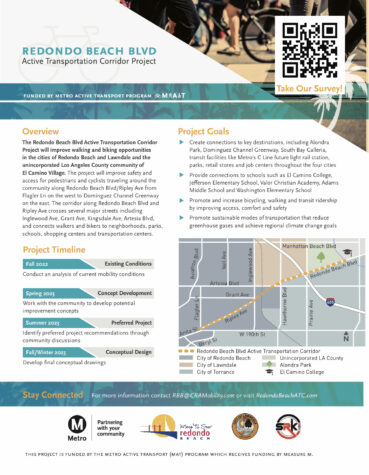 area. Many teens, adults, and elders have experienced accidents, like eighth grader Kate Nelson. When asked about her accident and her opinion of bike safety, Kate said "A specific bike lane would help many bikers out as they would feel more safe from people and cars". In multiple areas, such as Hawthorne Boulevard, there have been over a dozen pedestrian injury collisions, over sixty vehicular injury collisions, and over five bicycle collisions, all only from 2015 to 2019. These crashes leave families with feelings of fear, anger, and loss.
For more information on the renovations and an updated timeline, email Jenny An, the project's Outreach manager, at [email protected].
To fill out a survey to help give feedback to the project team, visit https://redondo-beach-blvd-active-transportation-corridor-lametro.hub.arcgis.com/.
Leave a Comment
About the Contributor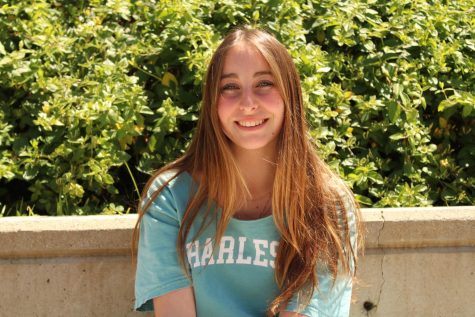 Caroline Lerner, Co Editor-in-Chief
Caroline Lerner is an eighth grader at MBMS. She was born in Sherman Oaks, but moved to Manhattan Beach during COVID. She loves listening to music and...