Student Spotlight: Landry Tucker
Landry Tucker is a seventh-grade student at MBMS. She was born in Manhattan Beach and has lived here all her life. She enjoys hanging out with her friends because they are nice and fun to hang out with. She also enjoys watching Netflix, The Office in particular, because it is so funny and she has become addicted to it. Her favorite episode is "Mafia" because Dwight says that murder is called murder, not "muckduck."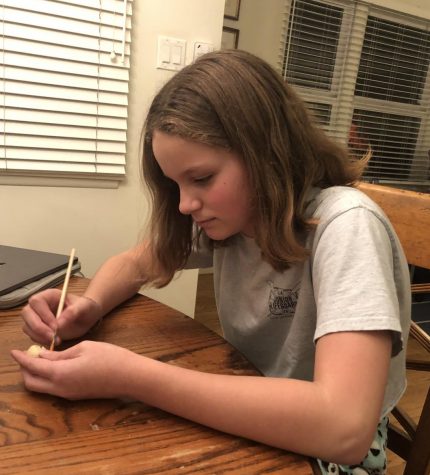 At school, her favorite subject is Art. "I like to be creative and be able to create mastuh-pieces," Tucker said. Her least favorite subject is Math because she must remember how to do things and it is hard. Over the course of COVID quarantine, she has learned to look on the bright side of school. She enjoys virtual school because she can take breaks as often as needed, but misses the human interaction. "I miss seeing my friends and hanging out with them." Like many of us, Landry has had a few Zoom fails. "I went into the wrong class and I was really embarrassed." Outside of school, Landry enjoys playing video games, such as Roblox, and she plays volleyball.
One of Landry's favorite things about herself is her funny personality. "I think I'm funny," she said. A fun fact about her is that she loves Star Wars and loves Subway sandwiches because they give her lots of pickles and vinegar. Her favorite color is "neon gwen" which is her special way of saying neon green. "Green is a really pretty color and the neon just adds a lot of fun."
"My favorite people are my family because they are really nice and supportive." She has one older sibling: a fourteen-year-old sister named Hailey, who she enjoys playing games with. When Landry is faced with a problem, she tries to stay positive and look on the bright side. She doesn't have any pets, but her dream pet is a chicken. "They're so fluffy and really cute." When she grows up she wants to be a Special Ed teacher. "I love helping people and I was inspired by my teacher Mrs. Ullery."
About the Writer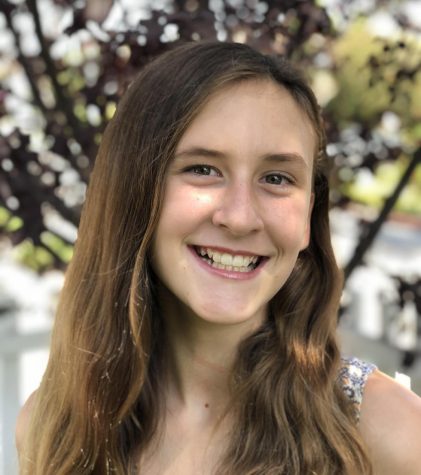 Paige Gilmer, Staff Writer
Paige Gilmer is a 7th grade student at MBMS. Paige enjoys playing volleyball and loves riding horses! You can usually find her hanging out with friends...