The Unfortunate Future For The Movie Theater Business
In light of the coronavirus pandemic over the course of the last year, movies have become a pastime for families and friends stuck inside. The rise in the use of streaming services and the pandemic itself have caused movie theater businesses to lose business or even go bankrupt. NBC claims that Hollywood is in huge trouble until the pandemic has cooled down.
The Risks of Movie Theater Bankruptcies
Huge cinematic theater companies including Regal Cinemas, and the largest movie theater chain in the world, AMC theaters, are officially in dire risk of bankruptcy. According to CNN, Regal Cinemas will be closing all theaters in the U.S. and U.K. They also claim, "AMC theaters, the world's biggest movie theater chain, said on Wednesday that it has 'substantial doubt' it can remain in business after closing locations around the globe during the coronavirus pandemic." This means terrifying things for employees and families across the globe. Sources say 45,000 employees alone will be affected by the Regal Cinemas closure and it's not clear how many will be unemployed regarding the AMC closure, but more are expected due to their popularity. According to CNBC, "more bankruptcies in the entertainment business are predicted and more jobs [are] at risk." This is unfortunate because many more jobs could be lost which would put even more people in distress.
Substitutions For Movie Watching
As movie theaters are closed, striking terror in Hollywood, substitutions are being found. This includes the huge comeback of drive-in movie theaters and the availability of streaming services. Eighth-grader Kylie O'Hara said, "I went to a Stranger Things Drive-In and it was really fun because we got to drive through a parking garage that was decorated like the Upside Down, and it had live actors, jump scares, and special effects!" Drive-ins are adding more special effects to make the experience even better. With this comeback, the regular movie theaters are put in more risk even if the pandemic slows. "In order to get revenue for movies, some companies are allowing them to be released on streaming services for people to purchase and enjoy. "Movie theaters are in even more trouble due to how some new movies are becoming available on streaming services, for example, Trolls World Tour," reported CNN. The future of the movie industry is at desperate risk and many more unfortunate events are expected before progress is made.
View Comments (1)
About the Contributor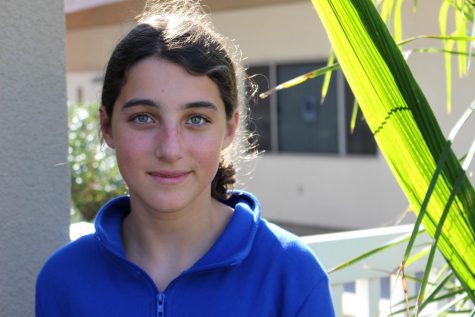 Lucy Lewers, Staff Writer
Lucy Lewers is a 7th grader at MBMS. She has moved around the country all her life and has an outgoing personality even though she seems shy at first....