Club Spotlight: Sign Language Club
MBMS has many amazing clubs that are open to absolutely everyone. They focus on acceptance and being yourself and allow for creativity and art. One of the clubs at MBMS is the Sign Language Club.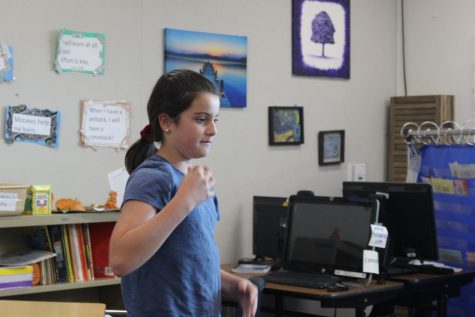 I recently sat down with seventh grader Caitlyn O'Hara who told me about her journey to learn sign language and what she has achieved after learning this skill. She told me that she started to learn sign language in the middle of last year. Her interest started from watching a TV show and seeing people signing, thinking it was amazing how people could communicate this way. Caitlyn and some friends started going to Sign Language Club. She really enjoyed it and decided to take it to the next level by learning this language out of school as well. Mrs. Rodono, the DHH teacher at MBMS, started tutoring Caitlyn once a week so that she could learn more and improve in sign language. Caitlyn says that learning this has helped her a lot with everything from basic communication to things she has accomplished in Girl Scouts. For example, she won the Silver Award and got a chance to talk to firefighters.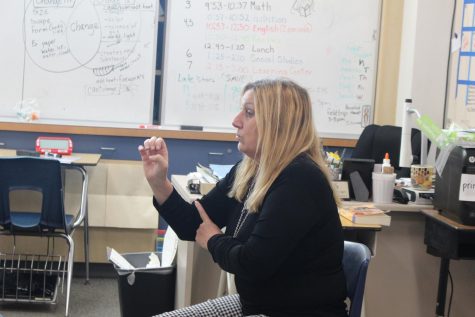 She is very grateful for Mrs. Rodono, Mrs. Tupua and all the staff and students at MBMS that helped her achieve this goal. In the future, Caitlyn is planning to become either an interpreter or a DHH teacher thanks to the help of MBMS Sign Language Club.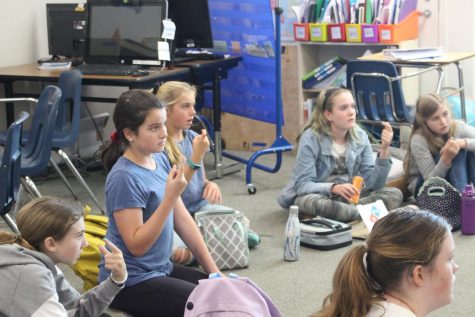 Even just stepping into that room for a few minutes, whether it is to take photos or learn sign language, you just feel accepted and welcomed right away. At MBMS, there's a club for everyone and everyone can find somewhere they belong and find a new passion.
About the Contributor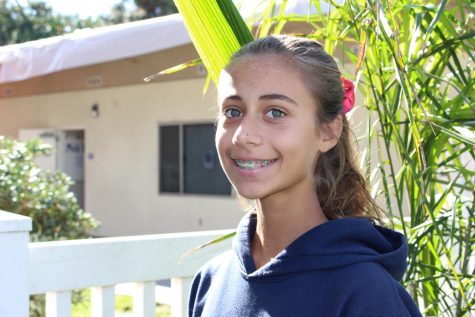 Anya Gore, Staff Writer
Anya is a typical middle school girl with many hobbies and interests. Some of her hobbies include playing badminton. She really enjoys the sport and is...